Crowns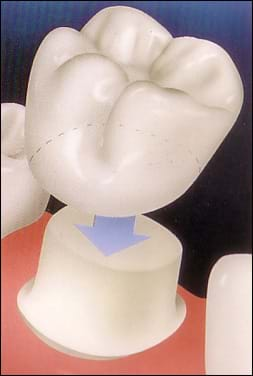 Crowns are a form of dental restoration that may be used for a number of different reasons. Also known as "tooth caps" or "dental caps," crowns completely cover the tooth above the gum line. It is normally done to restore the shape of and/or strengthen a tooth, or cover a dental implant. It may also be used for cosmetic reasons. The natural underlying tooth is prepared and shaped, this is followed by a series of impressions to allow the fitting of the custom made porcelain crown.
Reasons your tooth may be compromised and require a crown include:
Dental injury resulting in a cracked or chipped tooth
Cosmetic imperfections of a tooth
A tooth that has undergone root canal therapy
A tooth that has been weakened due to decay, clenching or grinding
---
Bridges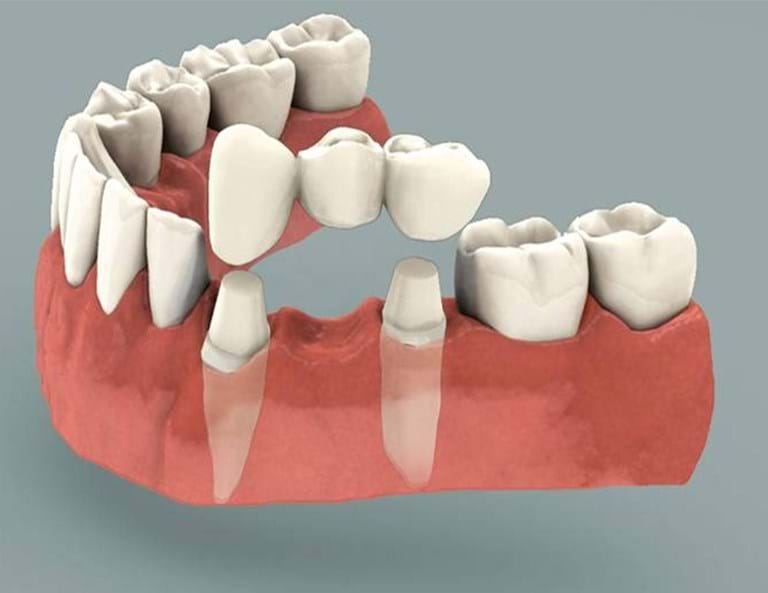 Bridges are similar to crowns and are used to replace a missing or several missing teeth. The teeth either side of the missing teeth are prepared for crowns and a bridge is then constructed. The bridge is glued or cemented to the teeth either side of the space with a false tooth joined between them to replace the missing tooth or teeth.
---
Implants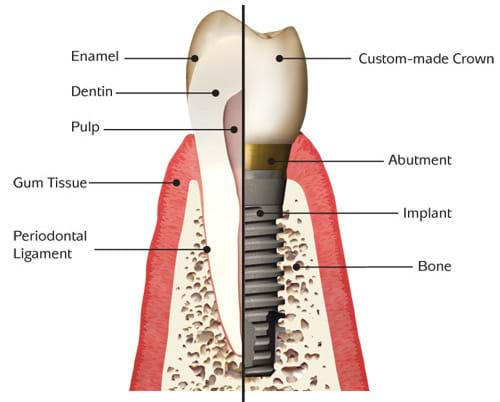 Dental implants are designed to fill in a gap left by a missing or extracted tooth. It's important to fill in gaps because it can cause your teeth to move which can lead to crookedness and more gaps. Dental implants also have restorative benefits as they provide stability and function to an otherwise compromised smile. If you leave a gap in your mouth this can alter the shape of your face and lead to sacrificed muscular support and in turn premature aging. A dental implant can maintain your muscles as well as jaw bone density which can also improve the appearance of your jaw.
Most commonly implants are placed as a two-stage procedure. Initially you will be referred to a highly skilled implant surgeon to place the implant fixture in to the correct position. The implant is then allowed to heal for approximately 8-10 weeks. Once the implant has successfully healed and fused to the jaw bone you will return for the fitting of a custom made crown.